Each product is printed on demand, so once your order is shipped into production, we cannot change it.

However, you do have a few hours during which you can modify your delivery address from the following tab: https://www.teezily.com/tracking.
To log in, please have your order number with you, which was sent on your order confirmation email.
Then, click on the "Modify" button just below your postal address.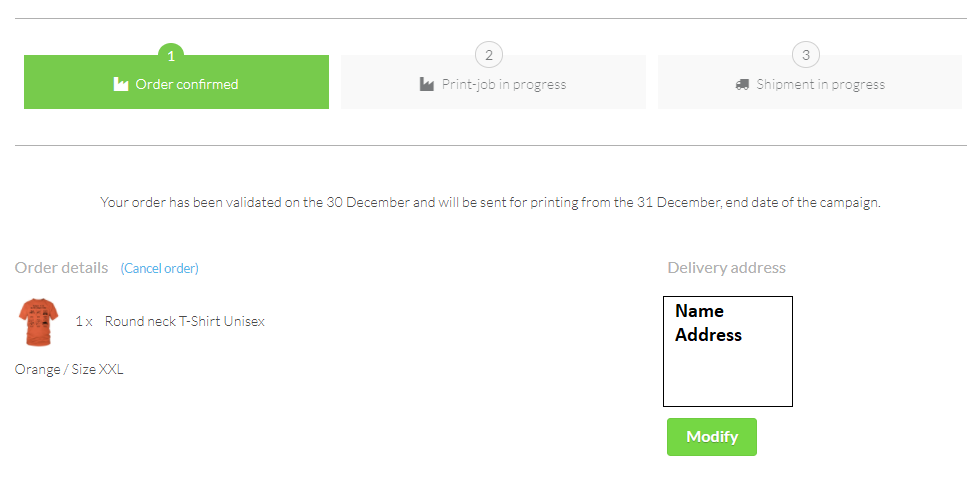 Once the delivery address has been changed, you will receive a confirmation email.